Pathology

Stephanie E. Gaus, PhD, MMSc - Specialist

Stephanie joined the Seeley lab in October 2007 as an Associate Specialist. Her background is in sleep and circadian rhythms research, including neuroanatomy. She completed a doctorate in neurobiology (CB Saper, Harvard University), a master's in medical science (Harvard Medical School), and a postdoc focusing on narcolepsy (E Mignot, Stanford University/Howard Hughes Medical Institute). In the Seeley lab, Stephanie is helping to characterize von Economo neurons in health and disease. Using immunohistochemical and molecular biological techniques, Stephanie is exploring the normal and pathological neuroanatomy and pathology of these neurons.
---
Alissa Nana, PhD - Postdoctoral Fellow in Neuropathology

Alissa joined the laboratory in 2011 as a post-doctoral fellow. Her background is in neurodegeneration research. Alissa completed a BSc degree with honors in biomedical science in 2004 and a PhD degree in anatomy in 2009 from the University of Auckland, New Zealand, where she investigated the variable pattern of cortical neuronal loss in Huntington's disease. In the Seeley lab, she is investigating the selective vulnerability of von Economo neurons (VENs) in frontotemporal dementia.
---
Sarat Vatsavayai, PhD - Postdoctoral Fellow in Neuropathology

Sarat Vatsavayai received an MSc degree in Human Genetics from Andhra University, India. He then did his doctoral work in the field of Huntington's disease at the Open University, UK, where he was charactering a novel mouse model and was trying to find out if DNA repeat instability could modify disease progression. In July 2013, he joined Dr. Seeley's lab and is studying the molecular basis of C9ORF72 mutation in frontotemporal dementia and amyotrophic lateral sclerosis.
 
---
Queena (Li-Chun) Lin, PhD - Postdoctoral Fellow in Neuropathology

Queena Lin completed a Ph.D. in neurobiology (E Sibille, Translational Neuroscience Program, University of Pittsburgh), with a focus on the selective vulnerability of GABAergic interneurons in humans and mice. She joined Dr. Seeley's lab in September 2014 and is studying the patterns of selective vulnerability in progressive supranuclear palsy and frontotemporal dementia with quantitative neuroanatomy and next generation sequencing.
 
---
Salvatore Spina, MD - Clinical Instructor and Behavioral Neurology Fellow

Dr. Spina received his medical degree from the University of Catania, Italy. He completed a neurology residency at the University of Siena, Italy from which he also obtained his doctorate degree on mechanisms of neurodegeneration. He was trained in neuropathology of dementia syndromes at the Indiana Alzheimer Disease Center, Indianapolis in the laboratory of Dr. Bernardino Ghetti. Later, he completed an internship in internal medicine and a neurology residency at Indiana University. Dr. Spina's research focuses on the clinicopathologic and genetic correlations in neurodegenerative dementia syndromes, with a special interest on frontotemporal lobar degeneration. He has been awarded the Best Young Investigator Award from the European Confederation of Neuropathological Societies (Euro-CNS) and the Hellenic Society of Neuropathology.
---
Norbert Lee - Staff Research Associate

Norbert Lee joined the lab as a Staff Research Associate in 2010. He assists with brain banking and other histology technician responsibilities.
---
Ji-Hye Lee Hwang, PhD - Assistant Specialist

Ji-Hye joined the lab in March 2013 as a research associate and assists with human neuropathological experiments. She holds a Ph.D. in neuroscience from Eulji University School of Medicine, South Korea, where her focus was on the histopathology of Alzheimer's disease. Before joining the Seeley Lab, Ji-Hye served as a researcher at DGIST (Daegu-Gyeongbuk Institute of Science & Technology), South Korea.
---
Mackenzie Hepker - Staff Research Associate

Mackenzie joined the lab in April 2016 as a research associate to assist with immunohistochemistry, cryosectioning and other technical work for various projects, as well as the brain bank. She received her B.S. in Biology with a Neuroscience Emphasis from the University of Puget Sound, where she conducted independent investigations of the neural underpinnings of social perception using EEG. It was during this time that she became particularly interested in the role of von Economo neurons in social cognition in humans and other social mammals. Before joining the lab, Mackenzie volunteered as a tech at Puget Sound, investigating GnRH neuron development in zebrafish through immunohistochemistry and epifluorescence/confocal microscopy.
---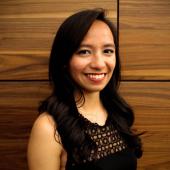 Celica Cosme - Staff Research Associate
Celica joined the Seeley Lab in September 2016 as a research associate to assist with the brain bank and other technical work for various projects. She received her B.A. in Molecular and Cell Biology with a Neurobiology emphasis from University of California, Berkeley in August 2016. Before joining the team, she volunteered at the Lawrence-Berkeley National Lab as a research affiliate with a group that focused on Huntington's Disease and other disorders caused by triple nucleotide repeats. There, she investigated the behavioral effects of a mitochondrial targeting synthetic radical scavenger in the Huntington's Disease mouse model.