Lea T. Grinberg, MD, PhD - Assistant Professor

Dr. Grinberg is a neuropathologist specializing in brain aging and associated disorders. She received her MD and PhD degrees in São Paulo, Brazil. In 2003, Dr. Grinberg, along with colleagues from several disciplines founded a brain bank in São Paulo, Brazil, which has developed into an extremely prolific and highly regarded institution. Her PhD work was focused on the neuropathology of frontotemporal lobar degeneration. From 2007 to 2009, Dr. Grinberg acquired expertise in neuroanatomy and in the use of state-of-the-art methods for tridimensional brain reconstruction at the University of Würzburg, Germany. This knowledge is being utilized in several projects, including a R01 funded study in which the overarching goal is to provide an integrated picture of brainstem vulnerability in AD and FTLD-TDP and to incorporate this understanding into their etiopathogenesis, testing the hypothesis that selected brainstem nuclei are interdependently and consistently involved in very early stages of AD and FTLD-TDP. Currently, Dr. Grinberg is an Assistant Professor at the UCSF Memory and Aging Center. In 2009, she was the recipient of the UNESCO-L'Oréal Award "For Women in Science" and in 2010 of the John Douglas French Alzheimer Foundation "Distinguished Research Scholar Award." She is also the chairwoman of the HUPO Brain Proteome Project since 2013.
---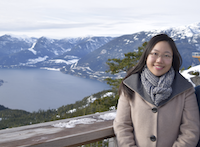 Delia Zhou - Administrative Manager
A San Francisco native, Delia holds a Bachelor of Arts degree from the University of Chicago, where she majored in environmental studies and minored in creative writing. Prior to joining the UCSF Memory and Aging Center, she worked as a clinical research assistant with the Hospitalist Study at the Bernard A. Mitchell Hospital and as an operations analyst with the UCSF Department of Medicine central administration team at the San Francisco Veterans Affairs Medical Center. At the Memory and Aging Center, she works with Dr. William Seeley to manage the Neurodegenerative Disease Brain Bank, facilitating both the participant donation process and requests for tissue from investigators researching neurological disease.
---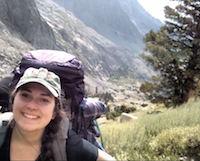 Aubrie Drechsler - Autopsy Coordinator
Aubrie completed her Bachelor of the Arts in Anthropology from the University of California, Santa Cruz in 2014 and remains a proud Banana Slug. During her time at Santa Cruz, she completed a senior thesis in medical anthropology on the concept of death with dignity, and assisted Dr. Adrienne Zihlman to organize and catalog her primate osteological collections. She completed Archeological Field school in Menorca, Spain working on osteological analysis in the Roman necropolis of Sanisera. Prior to joining the UCSF Memory and Aging Center in the Fall of 2016, she worked in the UCSF Pediatric Access Center. In her free time, Aubrie enjoys hiking and hopes to visit all of the National Parks in her lifetime.