Jesse Brown, PhD - Postdoctoral Fellow in Clinical Neuroimaging

Jesse joined the Seeley lab in April 2013. He has a PhD in Neuroscience from UCLA, where he worked with Susan Bookheimer and the Center for Cognitive Neuroscience. He has a BA in Cognitive Science from UC Berkeley. His graduate work focused on MRI-based structural and functional brain network analysis, applying these techniques to understanding patterns of whole brain network alteration in individuals with genetic risk for Alzheimer's Disease. He is currently developing new neuroimaging connectivity methods to monitor the progression of neurological disease spread over time. He is also working on advancing brain image visualization using gestural interaction.
---
Carolyn Fredericks, MD - Neurology Resident

Carolyn Fredericks, MD, is a neurology resident at UCSF who will be joining the UCSF Memory and Aging Center in July 2014 as a Behavioral Neurology Fellow. She completed her AB/ScB degrees at Brown University in Classics and Neuroscience, then received her MD from Stanford University, where she also completed her internship in internal medicine. She went on to a residency in neurology at Johns Hopkins Hospital and UCSF. Her prior research experience includes studies of genetic influences on corticolimbic circuits in individuals with bipolar disorder, functional neuroimaging studies of reward processing in both healthy and bipolar individuals, and exploration of the inflammatory response to psychosocial stress in healthy young women. She is currently working with Drs. Bill Seeley and Virginia Sturm in an effort to better understand the effects of genetic risk for Alzheimer's disease on psychosocial measures and intrinsic brain connectivity.
---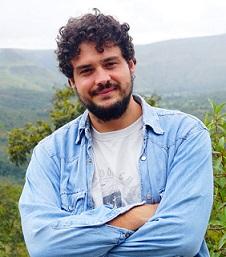 Lorenzo Pasquini, PhD - Postdoctoral Fellow
Lorenzo joined the Seeley lab in November 2016 as a postdoctoral fellow. He graduated in Neuroscience and Public Health at the Ludwig-Maximilan University of Munich. He obtained a PhD from the Technical University of Munich, where he worked under the mentorship of Dr. Christian Sorg at the Neuroimaging Center, studying large-scale brain network dysfunctions in Alzheimer's disease, with a specific focus on multimodal neuroimaging and intrinsic activity of the medial temporal lobes. Among other projects, he has collaborated with the Psychiatry Department of King's College London on a project investigating neurological determinants of dementia in low and middle income countries (10/66 Research Group), and with the Brain Institute in Natal on a fMRI project investigating the effects of the psychedelic substance Ayahuasca on brain activity. Lorenzo's main interests are to investigate the link between neuropathology and neuroimaging, and to develop subject tailored neuroimaging biomarkers for frontotemporal dementia.
---
Jersey Deng, BA - Research Associate
Jersey joined the Seeley Lab in August 2015 as a Research Associate and assists with management and analysis of neuroimaging data. He graduated from UC Berkeley in 2014 with a degree in Neurobiology. Before joining the lab, he was the Data Manager of the THRIVE Lab at the San Francisco Veterans Affairs Medical Center where he explored stress and its associations with psychiatric and physical disorders.
---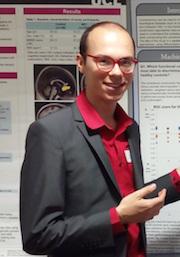 Jonathan Vanhoecke, MSc – Research Intern
Jonathan joined the Seeley lab for an internship during summer 2017. He graduated in Brain and Mind Sciences at the University College London, and is continuing his studies at the Université Pierre et Marie Curie in Paris to obtain a Dual Degree. The human connectome triggered his interest because of its powerful applicability to unravel the mechanisms of neurodegeneration. Therefore, his graduation work focused on optimizing connectomics for neurodegeneration at the UCL Huntington's Disease Centre. Jonathan has a special interest in the core of spread of neurodegeneration in the brain, called epicenters. At the Seeley lab, he investigated the characteristics of epicenters in order to understand the atrophy pattern in patients with dementia. In close cooperation with Dr. William W. Seeley and Dr. Jesse Brown, he elaborated on modeling the spreading dynamics of atrophy in the brain.