Welcome To The Lab

We study human brain organization in health and use this information to pinpoint how specific neurodegenerative diseases disrupt normal brain functioning.

Our laboratory employs two major complementary approaches. Using modern neuroimaging techniques, we map the specific neural networks and regions targeted early in each disease. We then direct our investigations to the cellular and molecular levels with quantitative neuropathological experiments focused and guided by our neuroimaging results. Our goals are to (1) clarify mechanisms of selective vulnerability and disease progression and (2) to develop tools for monitoring change in patients during life.

Our work is based on the principle that understanding selective vulnerability will prove helpful, and perhaps even necessary, in the search for effective treatments.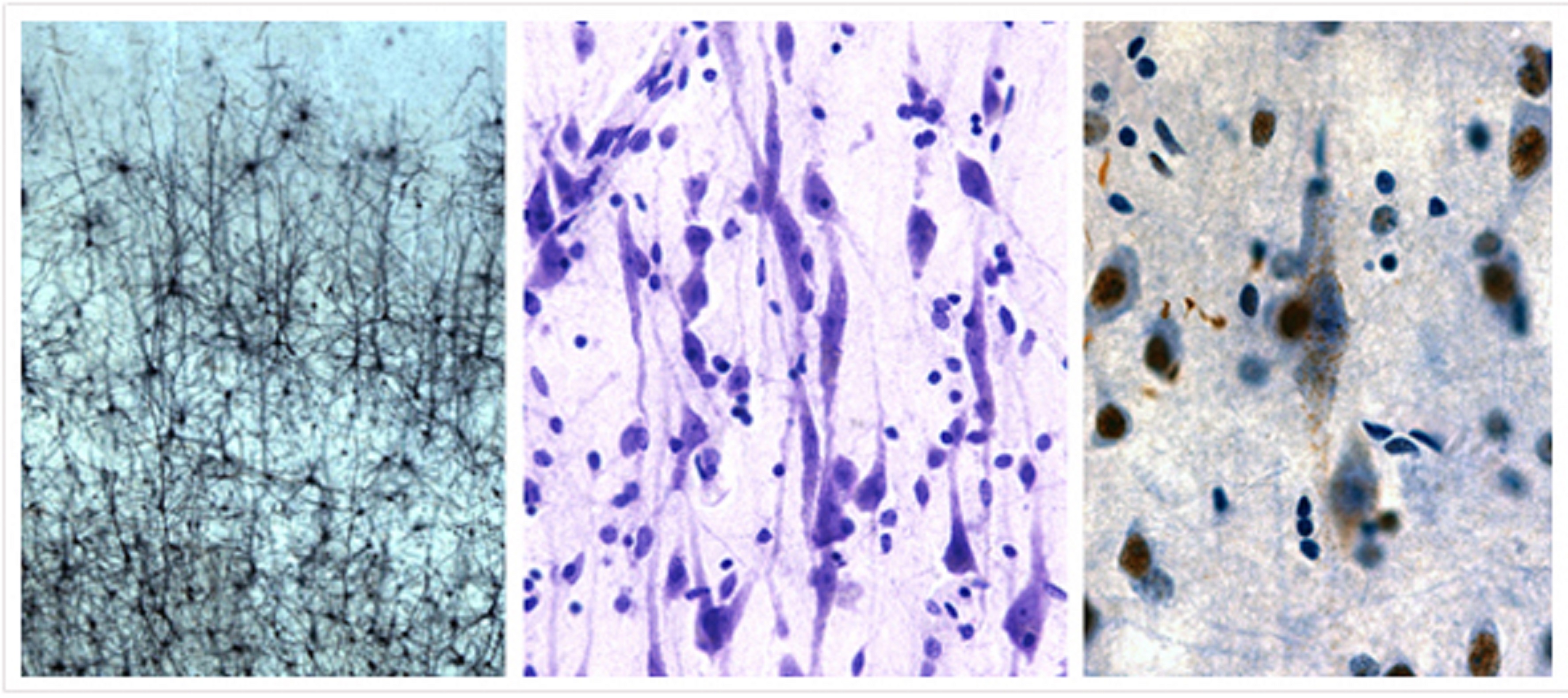 Mission
Our overarching goal is to address the problem of selective vulnerability, a defining yet enigmatic feature of all neurodegenerative diseases. We use integrative neuroanatomical methods to explore disease-related vulnerability patterns, seeking knowledge that will translate into better diagnosis and treatment for patients.