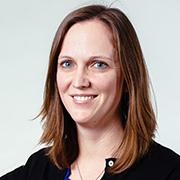 Virginia Sturm, PhD 
Virginia Sturm, PhD, is an Assistant Professor at the UCSF Memory and Aging Center. After undergraduate work at Georgetown University, she received her PhD degree in clinical psychology at the University of California, Berkeley and subsequently completed her clinical internship and postdoctoral fellowship at UCSF. Her research centers on laboratory measurement of emotion and social behavior in patients with neurodegenerative disease. Dr. Sturm directs the
Clinical Affective Neuroscience (CAN) Laboratory
located in the UCSF Memory and Aging Center and affiliated with the UCSF
Center for Psychophysiology and Behavior (CPB)
.  
---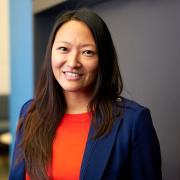 Suzee Lee, MD 
Dr. Lee received a BA degree in English from Harvard and an MD degree from McGill University in Montreal, Canada. She then completed an internal medicine internship at Brown University and neurology residency at Mount Sinai Hospital in New York City, serving as Chief Resident in her final year. Dr. Lee completed a behavioral neurology fellowship at the UCSF Memory and Aging Center. She is a neurologist who evaluates and treats patients at the Memory and Aging Center. Dr. Lee's research focuses on neuroimaging in atypical dementias, such as
corticobasal degeneration
and
frontotemporal dementia
. Her interests also include understanding genetic susceptibility in atypical dementias. Dr. Lee directs the
Dementia Imaging Genetics Laboratory
at the UCSF Memory and Aging Center.  
---

Marilu Gorno Tempini, MD, PhD
Dr. Gorno Tempini is a behavioral neurologist with a doctorate degree in imaging neuroscience and currently directs the Language & Neurobiology Laboratory at the UCSF Memory and Aging Center (MAC). She obtained her medical degree and clinical specialty training in neurology in Italy. Dr. Gorno Tempini's main focus was in behavioral neurology, particularly the neural basis of higher cognitive functions such as language and memory. To pursue this research she worked for three years at the Function Imaging Laboratory, University College London, where she obtained her PhD degree in imaging neuroscience. She was part of the language group, and her thesis work consisted of several positron emission tomography (PET) and functional MRI studies investigating the neural basis of face and proper name processing. In 2001, Dr. Gorno Tempini began her work at the MAC as a fellow and has since become a full professor. For the last 12 years she has applied her expertise in cognitive neurology and neuroimaging to the study of neurodegenerative disease, in particular
primary progressive aphasia (PPA)
and
frontotemporal dementia (FTD)
. She has extensive experience in neurology and neuroscience and in the use of behavioral and neuroimaging paradigms to study language symptoms and their neural mechanisms.
---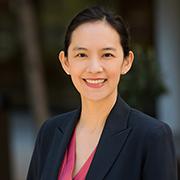 Aimee Kao, MD, PhD
Dr. Aimee Kao is a graduate of Brown University and the University of Iowa School of Medicine where she received her medical degree and a doctorate degree in physiology and biophysics studying the molecular mechanisms of insulin signaling. She completed an internship in Internal Medicine at the Beth Israel-Deaconess Hospital in Boston and a residency in Neurology at the University of California, San Francisco (UCSF), where she was Chief Resident. Dr. Kao participates in patient evaluation and management at the Memory and Aging Center. She is a member of the American Academy of Neurology and the Genetics Society of America.
---
Gil Rabinovici, MD
Dr. Rabinovici is the Edward Fein and Pearl Landrith Endowed Professor in Memory & Aging. He received his BS degree from Stanford University and MD from Northwestern University Medical School. He completed an internship in internal medicine at Stanford University, neurology residency (and chief residency) at UCSF and a behavioral neurology fellowship at the Memory and Aging Center (MAC).
---
Collaborating Labs outside UCSF