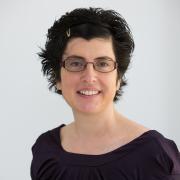 Lea T. Grinberg, MD, PhD - Associate Professor

Dr. Grinberg is a neuropathologist specializing in brain aging and associated disorders. She received her MD and PhD degrees in São Paulo, Brazil. In 2003, Dr. Grinberg, along with colleagues from several disciplines founded a brain bank in São Paulo, Brazil, which has developed into an extremely prolific and highly regarded institution. Her PhD work was focused on the neuropathology of frontotemporal lobar degeneration. From 2007 to 2009, Dr. Grinberg acquired expertise in neuroanatomy and in the use of state-of-the-art methods for tridimensional brain reconstruction at the University of Würzburg, Germany. This knowledge is being utilized in several projects, including a R01 funded study in which the overarching goal is to provide an integrated picture of brainstem vulnerability in AD and FTLD-TDP and to incorporate this understanding into their etiopathogenesis, testing the hypothesis that selected brainstem nuclei are interdependently and consistently involved in very early stages of AD and FTLD-TDP. Currently, Dr. Grinberg is an Assistant Professor at the UCSF Memory and Aging Center. In 2009, she was the recipient of the UNESCO-L'Oréal Award "For Women in Science" and in 2010 of the John Douglas French Alzheimer Foundation "Distinguished Research Scholar Award." She is also the chairwoman of the HUPO Brain Proteome Project since 2013.
---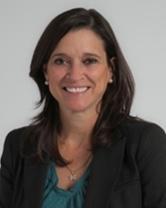 Maria Hunt - Administrative Manager
Maria joined the Memory and Aging Center in February 2021 as Administrative Manager to provide operational, analytical, and administrative support to the Neurodegenerative Disease Brain Bank. She has a BA degree in Education, with minors in Mathematics, and Spanish Literature from the University of Pennsylvania. Before joining the MAC, Maria managed education programs, business solutions, and strategic initiatives in the healthcare, insurance, and financial services industries, both nationally and internationally. Maria enjoys solving problems, and helping people and organizations improve. She is a bilingual speaker of Spanish and English.
---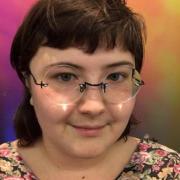 Elizabeth Matus - Autopsy Coordinator
Elizabeth came to the Bay Area from Cedar Rapids, Iowa to attend Stanford University, where she received a Bachelor of Arts in Science, Technology and Society. During her time at Stanford, Elizabeth worked as a Residential Assistant in a student co-operative house and did publicity and outreach at the Women's Community Center and the Haas Center for Public Service. Since graduating, she has worked as Residential Director at Stanford Pre-Collegiate Studies and has worked as the Operations Coordinator at Mixpanel. Elizabeth returned to school in 2016 and is proud to be a student at City College of San Francisco, where she is taking pre-requisite coursework for nursing programs. At the Memory and Aging Center, Elizabeth helps families with the brain donation process.
---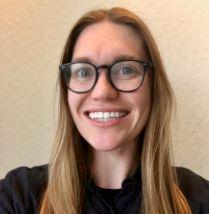 Emma Eppley - Autopsy Coordinator and Administrative Assistant 
At the Memory and Aging Center, Emma assists families with the brain donation process and acts as Dr. William Seeley's administrative assistant. Emma received her Bachelor of Arts in Biology from Swarthmore College in 2017. While at Swarthmore, she developed an interest in public health, which lead to her study on methods used by medical professionals to combat the stigma of schizophrenia in Valparaíso, Chile. After working as a Medical Scribe at CityMD in New York City for one year, she returned to her native Bay Area. 
---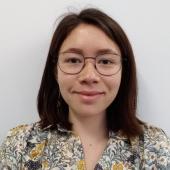 Athena Schlereth - Assistant Autopsy Coordinator 
Athena studied Integrative Biology and Classics at UC Berkeley. She was involved in archaeological research and assisted the excavation of a prehistoric cemetery in Greece. On campus, she was a volunteer EMT and worked as a chef for her housing cooperative. Her experiences volunteering in hospice and nursing facilities led her to the Memory and Aging Center, where she looks forward to assisting patients, families, and caregivers with the Autopsy program.