Former Lab Members (Alumni)
---
Shilpa Mantri - Student Intern
Shilpa Mantri joined the lab in May 2020 as a summer student intern and assists with image analysis for various projects. She is currently a medical student at Rutgers Robert Wood Johnson Medical School and received her B.S. with Honors in Neuroscience and B.A. in Biological Sciences from the University of Chicago in 2018. Prior to joining the Seeley Lab, she investigated behavioral and neural circuit deficits in mouse models of autism spectrum disorder and Fragile X Syndrome.
---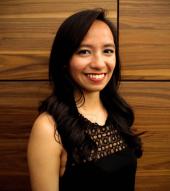 Celica Cosme - Staff Research Associate
Celica joined the Seeley Lab in September 2016 as a research associate to assist with the brain bank and other technical work for various projects. She received her B.A. in Molecular and Cell Biology with a Neurobiology emphasis from University of California, Berkeley in August 2016. Before joining the team, she volunteered at the Lawrence-Berkeley National Lab as a research affiliate with a group that focused on Huntington's Disease and other disorders caused by triple nucleotide repeats. There, she investigated the behavioral effects of a mitochondrial targeting synthetic radical scavenger in the Huntington's Disease mouse model.
---
Mackenzie Hepker - Staff Research Associate
Mackenzie joined the lab in April 2016 as a research associate to assist with immunohistochemistry, cryosectioning and other technical work for various projects, as well as the brain bank. She received her B.S. in Biology with a Neuroscience Emphasis from the University of Puget Sound, where she conducted independent investigations of the neural underpinnings of social perception using EEG. It was during this time that she became particularly interested in the role of von Economo neurons in social cognition in humans and other social mammals. Before joining the lab, Mackenzie volunteered as a tech at Puget Sound, investigating GnRH neuron development in zebrafish through immunohistochemistry and epifluorescence/confocal microscopy.
---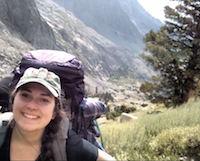 Aubrie Drechsler - Autopsy Coordinator
Aubrie completed her Bachelor of the Arts in Anthropology from the University of California, Santa Cruz in 2014 and remains a proud Banana Slug. During her time at Santa Cruz, she completed a senior thesis in medical anthropology on the concept of death with dignity, and assisted Dr. Adrienne Zihlman to organize and catalog her primate osteological collections. She completed Archeological Field school in Menorca, Spain working on osteological analysis in the Roman necropolis of Sanisera. Prior to joining the UCSF Memory and Aging Center in the Fall of 2016, she worked in the UCSF Pediatric Access Center. In her free time, Aubrie enjoys hiking and hopes to visit all of the National Parks in her lifetime.
---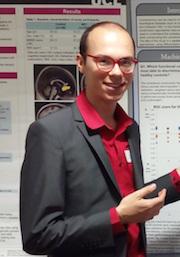 Jonathan Vanhoecke, MSc – Research Intern
Jonathan joined the Seeley lab for an internship during summer 2017. He graduated in Brain and Mind Sciences at the University College London, and is continuing his studies at the Université Pierre et Marie Curie in Paris to obtain a Dual Degree. The human connectome triggered his interest because of its powerful applicability to unravel the mechanisms of neurodegeneration. Therefore, his graduation work focused on optimizing connectomics for neurodegeneration at the UCL Huntington's Disease Centre. Jonathan has a special interest in the core of spread of neurodegeneration in the brain, called epicenters. At the Seeley lab, he investigated the characteristics of epicenters in order to understand the atrophy pattern in patients with dementia. In close cooperation with Dr. William W. Seeley and Dr. Jesse Brown, he elaborated on modeling the spreading dynamics of atrophy in the brain.
Carolyn Fredericks, MD - Neurology Resident
Carolyn Fredericks, MD, was a Behavioral Neurology Fellow at the MAC. She completed her AB/ScB degrees at Brown University in Classics and Neuroscience, then received her MD from Stanford University, where she also completed her internship in internal medicine. She went on to a residency in neurology at Johns Hopkins Hospital and UCSF. Her prior research experience includes studies of genetic influences on corticolimbic circuits in individuals with bipolar disorder, functional neuroimaging studies of reward processing in both healthy and bipolar individuals, and exploration of the inflammatory response to psychosocial stress in healthy young women. She has taken a faculty position in Neurology at Stanford University.
---
Kelly Hitchner - Administrative Manager

Kelly completed her Bachelor of Science degree in molecular biology at the University of California, San Diego in 2011. Kelly has four years of research experience at the Dorris Neuroscience Center at The Scripps Research Institute and the Institute of Regenerative Medicine at UCSF. She joined the UCSF Memory and Aging Center in 2013 and worked with Dr. William Seeley to manage the Neurodegenerative Disease Brain Bank.
---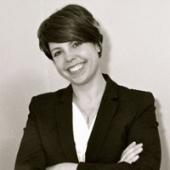 Kelly Creighton
Kelly Creighton - Administrative Manager
---
Jian Yang - Staff Research Associate
Jian joined the lab in March 2012 as a senior histologist. She performs immunohistochemistry and special stains on human tissue samples from patients with neurodegenerative diseases. Before joining the Seeley lab, Jian worked as a senior histologist for Dr. DeArmond's lab at UCSF for more than 10 years. In Dr. DeArmond's lab, Jian conducted neuropathological experiments for prion and neurodegenerative diseases in both human and animal tissue.
---
Anke Dijkstra, PhD - Postdoctoral Fellow in Neuropathology

Anke Dijkstra performed her doctoral work in the field of Parkinson's disease at the VU Free University, Amsterdam, where she used transcriptomics to study the molecular mechanisms involved in the progression of Parkinson's disease pathology in human brain tissue. In October 2013, she joined Dr. Seeley's lab where she is studying the molecular fingerprint of Von Economo neurons.
 
---
Sang Won Seo, M.D., Ph.D. - Visiting Scholar
Dr. Seo is a visiting scholar in the Seeley Lab for the summer months of 2015. He is a practicing neurologist and researcher in Korea. While in the Seeley Lab, Dr. Seo conducted research on brain imaging and clinical results of various dementias.
 
---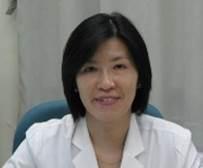 Eun-Joo Kim - Research Scholar
Eun Joo (EJ) Kim is a neurologist from South Korea. She joined Seeley lab first as a post-doctoral scholar and completed a project about selective frontoinsular von Economo Neuron and Fork cell loss in early bvFTD during Nov. 2006-Feb. 2008. In Sep. 2015, she has joined Seeley lab again as a research scholar and is working on both neuropathology and neuroimaging about neurodegenerative diseases.
---
Cheyanne Rofe - Research Intern

Cheyanne is a junior at UC Berkeley, studying Molecular and Cell Biology with an emphasis in Immunology. She joined the Seeley Lab as a research intern in February 2014. Cheyanne assists with brain banking as well as brain blocking procedures to generate histology information for neuropathological studies.
---
Youngsoon Park - Staff Research Associate

Youngsoon graduated from UC Berkeley with a degree in Biochemistry & Molecular Biology. He joined the Seeley Lab as a research intern in March 2013 and began working full-time as a research associate in 2014. Youngsoon assists with brain banking and works with histological techniques to help perform human neuropathology research experiments.
 
---
Sheilalyn Solis - Autopsy Coordinator

Sheila graduated with honors in Psychology from the University of California, Santa Cruz in 2013. During her undergraduate studies, she became involved in social psychology and cognitive psychology research labs, held an internship in a mental health setting, was on a student health advisory committee for the Executive Vice-Chancellor of UC Santa Cruz, and studied neuroscience at the University of Cambridge (UK). Prior to joining the team at UCSF, Sheila worked as a mental health professional in contract with the Santa Cruz County Adult Mental Health Services. Sheila looks forward to combining her rich experience in research and supportive services by working with individuals and families in the autopsy program.
---
Kelsey Drivinski - Autopsy Coordinator
​Kelsey Drivinski recently moved to the Bay Area from Michigan where she was working with a non-profit to improve children's health and wellbeing by eliminating environmental hazards in the home. She received a BS in Psychology and Women and Gender Studies from Grand Valley State University. In her free time enjoys petting as many dogs as possible and finding out what California has to offer.
---
Alice Hua, BA - Clinical Research Coordinator
Alice joined the lab in August 2012. As a research coordinator to Drs. Bill Seeley and Virginia Sturm, she assists in examining
social and emotional behavior
and network organization of patients of neurodegenerative disease. Alice graduated from the University of California, Berkeley in 2012 with a BA degree in psychology. While at Cal, she volunteered at the Matthew Walker Sleep & Neuroimaging Lab and Gopnik Cognitive Development Lab, exploring the effects of sleep deprivation on cognitive tasks as well as testing three-year-old's spatial strategies. Before working at the MAC, Alice studied San Francisco nightlife at the Pacific Institute for Research and Evaluation (PIRE).
---
Andrew Trujillo, BA - Staff Research Associate

Andrew joined the lab in June 2011 as an Imaging Research Associate. He graduated from Pomona College in 2009 with a Bachelor of Arts in Cognitive Science. Andrew comes to the lab after having completed a two year apprenticeship at Stanford University where he worked on neuroimaging projects related to reward processing. Andrew assists with fMRI data collection and analysis across multiple projects in the lab.
---
Jose Norberto Vargas - Staff Research Associate

Jobert joined the lab in 2014, assisting in brain banking and various neuropathological studies. He received his undergraduate degrees in Neuroscience (B.S.) and Psychology (B.A.) from UC Santa Cruz in 2013. While at UCSC, he worked in the Sanford lab and in the Davidenko lab exploring mechanisms of aberrant transcript splicing and facial perception, respectively. Prior to being a part of the Seeley Lab, he joined the Tecott Lab at UCSF to study the role of mammalian serotonergic circuits concerning energy homeostasis, stress, and feeding. He also assisted with DTI analysis of white matter degeneration in MCI patients under the supervision of Dr. Pa.
 
---
Jeff Choi - Research Intern

Jeff is a junior at UC Berkeley majoring in Integrative Biology. He joined the lab as a research intern at the end of 2013. He assistswith brain banking as well as the brain blocking procedures to generate histology information. Prior to the Seeley Lab, Jeff worked under Professor Allison Harvey at Golden Bear Sleep and Mood Clinic to conduct clinic trials for patients with insomnia and other sleep disturbance, such as bipolar disorder and depression.
 
---
Anna Khazenzon, BA - Staff Research Associate
Anna Khazenzon joined the Memory and Aging Center in July of 2012. She works with
Dr. Suzee Lee
on neuroimaging studies evaluating the role genetic risk factors play in atypical dementias. She received her BA degree in cognitive science from UC Berkeley in May of 2012. As an undergraduate, she worked in the Walker Lab of Sleep and Neuroimaging, investigating the role of reward in memory using fMRI, and in the Elias Lab of Animal Communication and Behavior, studying courtship plasticity in the male jumping spider.
---
Ian Fischer-Laycock - Autopsy Coordinator

Ian brings rich experience in both research and counseling to his role as Autopsy Coordinator at the UCSF Memory and Aging Center. He completed his BA degree in psychology with honors at San Francisco State University and went on to achieve his MA degree in psychology at JFKU, serving as a counselor and completing a thesis and original research study on cyberbullying and online safety among college students. Prior to joining the team at UCSF, Ian worked on a diverse range of health research projects with Kaiser Permanente, Prevention Research Center in Berkeley, and the National Development and Research Institutes in New York City. In addition to his passion for working with families in the autopsy program, Ian enjoys spending time in the Northern California wilderness, discovering new music, and cooking comfort food for his friends and family.
---
Manu Sidhu, BS - Staff Research Associate

Manu joined the lab as a research associate in 2007 and played a pivotal role in establishing the brain bank, maintaining the neuropathology workflow, and sharing tissue with other centers. Manu is now pursuing post-baccalaureate premedical studies.
---
Cong Christine Guo, PhD
Christine joined the Seeley lab in October 2010 as a post-doctoral fellow. She received a B.Sc in Biological Sciences in 2005 from Peking University and a Ph.D. in Neuroscience in 2010 from the Stanford University School of Medicine. She has broad research experience, from molecular biology and genetics to electrophysiology and systems neuroscience during her graduate study. During her postdoc, she focused on understanding selective vulnerability and network connectivity in health and in neurodegenerative disease, using modern neuroimaging techniques. She has recently accepted a position as a research scientist at Queensland Institute of Medical Research in Australia. For Christine's website, please visit
http://neuroguo.com/
.
---
Alex Larkin, BS

Alex joined the lab in July 2011 as a Research Associate. She graduated from UC Santa Cruz with a BSc in Molecular, Cell and Developmental Biology and a background in the regulation of neocortical development by transcription factors. She aided in brain banking and neuropathological experiments conducted in the lab.
---
Efstathios (Stathis) D. Gennatas, MBBS AICSM

Stathis joined the lab in fall 2008 as an Asst. Specialist and worked on neuroimaging. He graduated from medical school at Imperial College London in June 2008 with an MBBS (Medicine) and a BSc in Psychology & Psychiatry. Stathis is now a graduate student in Neuroscience at the University of Pennsylvania.
---
Helen Juan Zhou, PhD

Helen joined the Seeley lab in October 2008 as a post-doctoral fellow. Her background is in structural and functional magnetic resonance imaging analyses, including structure segmentation, activation detection, and connectivity inference. Helen completed a 2-year postdoctoral fellowship and is now Assistant Professor of Neuroscience at Duke-NUS Graduate Medical School in Singapore.
---
Clarissa M. Bush, BA

Clarissa joined the Seeley Lab September 2009 as an Associate Specialist. Her background is in human physiology. Clarissa was lead neurohistology technician, project manager and developer, and lab supervisor. She is now a psychiatric nurse practitioner.
---
Richard Crawford, BS

Rich joined the lab as a research associate in 2006. Rich has developed extensive expertise in acquisition and analysis of structural and functional imaging data. He organized and performed these analyses and interacted with members of collaborating research groups. Rich is now a medical student.
---
Marcelo Macedo, BS

Marcelo worked on VEN selective vulnerability in FTD. Marcelo has returned for post-baccalaureate premedical studies. 
---
Raquel Gardner, MD - Clinical Instructor and Behavioral Neurology Fellow

Dr. Gardner completed her BA degree in Neuroscience and Behavior at Columbia University in New York. She received her medical degree from Harvard University. She completed her inernship in internal medicine and residency in neurology at UCSF. She then joined the UCSF Memory and Aging Center in 2012 where she is a Clinical Instructor and a Behavioral Neurology Fellow. As a neurologist, Dr. Gardner evaluates and treats patients with various neurodegenerative disorders and provides them with follow-up care. Her current collaboration with the Seeley Lab focuses on understanding network degeneration in progressive supranuclear palsy using functional connectivity MRI. Dr. Gardner is also interested in understanding cognitive and psychiatric sequelae of traumatic brain injury.
---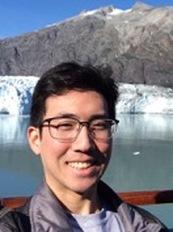 Jersey Deng, BA - Research Associate
Jersey joined the Seeley Lab in August 2015 as a Research Associate and assisted with management and analysis of neuroimaging data. He graduated from UC Berkeley in 2014 with a degree in Neurobiology. Before joining the lab, he was the Data Manager of the THRIVE Lab at the San Francisco Veterans Affairs Medical Center where he explored stress and its associations with psychiatric and physical disorders.
---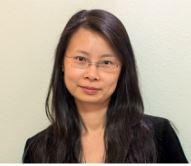 Queena (Li-Chun) Lin, PhD - Postdoctoral Fellow in Neuropathology

Queena Lin completed a Ph.D. in neurobiology (E Sibille, Translational Neuroscience Program, University of Pittsburgh), with a focus on the selective vulnerability of GABAergic interneurons in humans and mice. She joined Dr. Seeley's lab in September 2014 and studied the patterns of selective vulnerability in progressive supranuclear palsy and frontotemporal dementia with quantitative neuroanatomy and next generation sequencing.